The Shock Can Dominate the World Cup, Possibly Over Themselves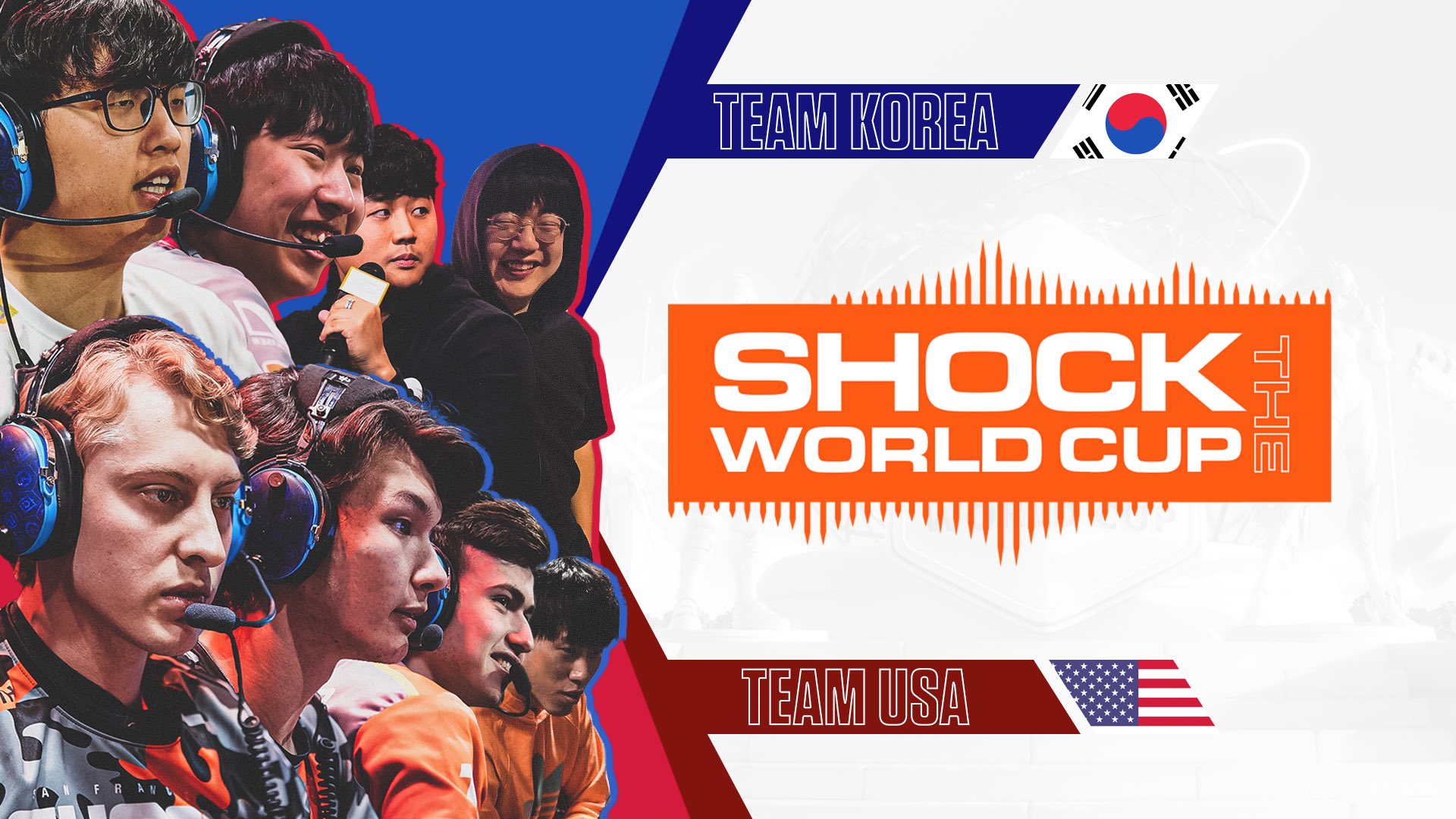 After a blistering and dominant display at the Grand Finals, the Shock now set their sights on the World Cup. It was a no brainer to consider the roster for returning and new spots in the competition, but a unique situation has arisen.
The Shock may very well have to face themselves.
Let us take a closer look at the benefits each Shock member provides for their respective team.
South Korea
ChoiHyoBin
The MVP of the Grand Finals holds the title for a reason. Certainly, his ability to flex to many tank roles and maximize their efficiency will be a strong boon to South Korea. Playing alongside Mano, he should serve as a good compliment and solid pillar to his Excelsior counterpart.
Architect
A proverbial wildcard in San Francisco's lineup, Architect proves himself on the DPS heroes that matter the most. His star performance on Bastion is just one of his many accolades he brings into the 2019 World Cup, and it will be a tough obstacle for opposing teams. With proper support and spacing, Architect is deadly – scarily deadly.
Crusty
Possibly the biggest hurdle for teams going up against South Korea is the strategic powerhouse that is Crusty. Boasting two successful runs of teams, both in the Boston Uprising and San Francisco Shock, Crusty will reinforce South Korea with the coaching proficiency they need. Any opposing team must overcome the backing of one of the best coaches in the Overwatch League today.
The United States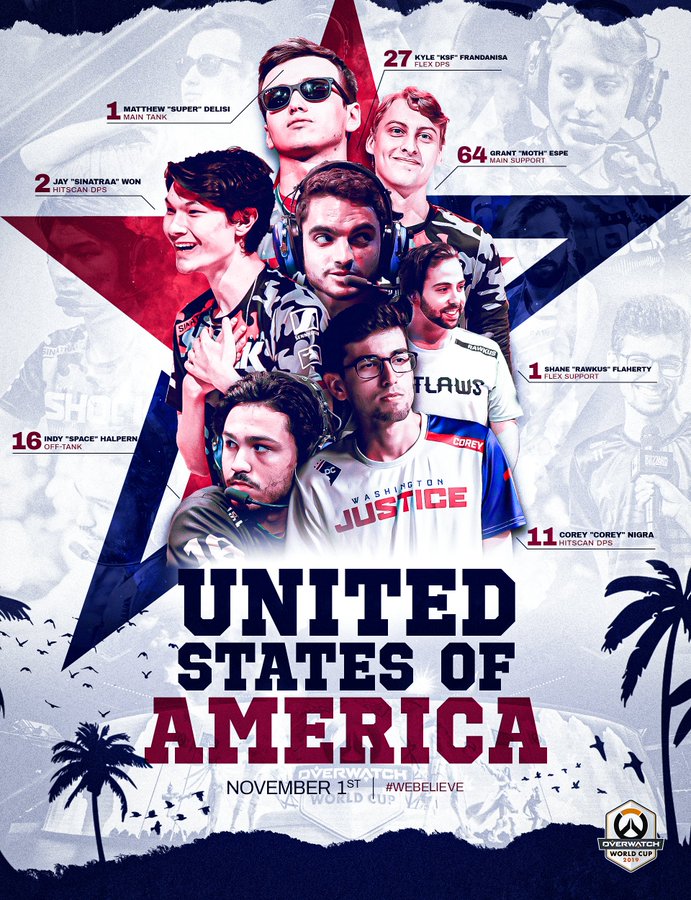 Sinatraa
Sinatraa is a juggernaut of a player. He commands the field with his DPS play and occasional Zarya, as rare as it is to see these days. With a strong tank duo in Space and Super, Sinatraa's opportunities to play forward and find crucial kills may be the biggest boon to Team USA. If there is anyone to lead the DPS lineup, it would be him.
Super
Speaking of, Super has been relatively quiet in the late stages of the Shock's season appearances. Despite this, his skills as a tank player have not seemed to diminish (if his streams are anything to measure); communication and smart, aggressive plays continue to add to his in-game prowess.
Moth
It is his first World Cup appearance, but Moth has already made a name for himself as one of the best supports out there. He joins a packed roster of both past World Cup players and new ones, but his intelligent and intense support play may just be what Team USA needs.
Matchup Takeaways
Now comes the unavoidable question of the Shock's presence in the World Cup: What if South Korea and the United States finally reunite? It will be scrappy, that is undoubtedly true. The main things to look out for, however, will be how team USA responds to Crusty's South Korean playstyles, and how each respective player stacks against their counterparts. Super versus ChoiHyoBin. Sinatraa versus Architect. Moth versus… well, no one, but the point stands.
South Korea and the United States continue to shine over the World Cup as favorites to meet in the finals. If that day comes where both of these titans of teams meet, the Shock will have tasted glory once more, but at the expense of defeating their teammates.
Stay Updated
Follow me on Twitter: @ShogunTaira
Message me on Discord: ShogunTaira#1453

And follow Watchpoint: Lobby for continued Overwatch League and World Cup coverage.

Twitter: @WatchpointLobby
Email: watchpointlobby@gmail.com
"By the common OWL fan, for the common OWL fan."